NEC SL1100
Up to 12 PSTN lines, 30 ISDN lines, 32 SIP trunks, 24 digital and/or 40 IP extensions
The SL1100 is a cost effective and powerful communications solution specifically designed with the small business in mind.

Powerful communications with a small business price tag
The SL1100 can make your employees more reachable, more responsive and more productive through smart features along with rich functionality expected of much larger systems, while not requiring your business to deploy expensive data equipment that you otherwise don't need.
Improve your productivity and efficiency
NEC's SL1100 offers a competitive starting price and a low cost terminal range meaning you don't need a large upfront investment to get your business communications up and running quickly. The feature rich solution provides Auto Attendant and voicemail at no extra cost, ideal for small companies with limited budgets. Plus with the option to choose from multiple carrier interfaces including SIP, the SL1100 lets you take advantage of VoIP technology to reduce your call costs.
Should your business grow over time the SL1100 has the flexibility to grow with you, as an entirely scalable solution with the option to expand up to a maximum of 40 extensions. NEC's SL1100 also allows you to increase employee productivity with powerful features such as conference, Automated Attendant, Call Forwarding and much more that help you communicate and work more effectively.
Desktop handsets include intuitive features that the whole team can use, without the need for training including shortcuts that speed up working processes and empower your team to become more productive.
SL1100's Mobile Extension means employees can use their mobile to stay contactable on their office number from anywhere, ensuring they never miss an important call.
With Voicemail Notification to your desktop phone, home office, mobile phone or email inbox employees can monitor their voice mailbox effortlessly from wherever they are, allowing them to easily prioritise their messages and streamline their workflows.
Home or remote users can use their IP handsets to communicate with the same ease as if they were in the office.
SL1100's Auto Attendant feature ensures callers are automatically routed to the correct department without the need for receptionist intervention, enabling a more efficient and responsive level of customer service.
With the conference feature employees can set up a virtual meeting on short notice, wherever they are allowing for faster business decision making.
Key Features
Expandable to a maximum of 40 extensions
PSTN, Basic Rate ISDN, Primary Rate ISDN and SIP trunks
Digital/Analogue/IP extensions
Interface to an on premise alarm system
Door phone/door striker to open the door to your business
Automated Attendant allows incoming calls to be directed to their destination without human assistance
Voicemail with email notification
Dial-in 16 party conference bridge
Ring groups allows you to associate extensions to a group of telephones
Music on hold and background music
Mobile extension
Built in Hotel/Motel features
12 or 24 key terminals with headset connection
Simple installation
Capacities:
Lines: Up to 12 PSTN, 30 ISDN and/or 32 SIP lines
Extensions: Up to 24 digital and/or 40 IP extensions and/or 24 analogue extensions.
Door phones: Up to two door phones and two gate releases.
Handsets: Up to 24 fully programmable flexible buttons with 2 colour LEDs and optional 60 button add on operator's console.
NEC SV9100
Up to 184 PSTN or 180 ISDN lines, 396 SIP trunks and up to 368 digital and/or 512 IP extensions
The NEC SV9100 is available in two sizes. The SE model is designed for small business or residences in mind and has a capacity (with traditional lines and extensions) of up to 8 lines, 16 digital and 4 analogue extensions. The larger SV9100 system has a capacity of up to 400 ports of traditional telephony and up to 512 IP extensions. The voicemail is capable of up to 896 mailboxes and the Auto attendant can connect up to 16 simultaneous calls.
The SV9100 is the ideal system for business' that wish to compete and grow their business over time. This robust, feature-rich solution is completely scalable and can be expanded to meet any business' communications needs now and in the future.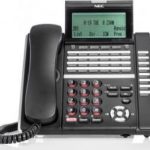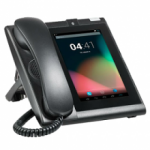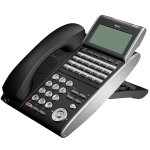 Scalable to assist growing businesses
The SV9100 functions alone or in a network and can expand to meet all of your business communication needs, including mission-critical data applications.
VoIP and traditional voice support
This system enables you to deploy a pure IP solution or any combination of IP and traditional digital circuit-switched technology. Customise the best communications solution for your business.
Enhanced centralised management
The SV9100 offers centralised management of your phones, data systems and platforms. Moving (IP) phones within your organisation, adding new phones and changing your SV9100 phones configuration is quick and easy. Simply plug your phone in wherever it's needed and it's ready to go!
Investment protection
Protect your technology investment while providing a migration path to pure IP. The SV9100 has the flexibility to support your existing traditional digital circuit-switched technology and can be fully utilised to run in a pure IP environment.
Productivity enhancement
The SV9100 delivers a full suite of advanced applications and a high-powered feature set to help businesses run smoothly. Workers can easily manage their calls from their computer utilising intuitive software applications. The SV9100 mobility features allow your customers to contact your employees even while they are away from their desks.
Designed to be both versatile and scalable, the SV9100 will meet your growing business demands, supporting all your communication needs, be they IP, TDM, video, wired or wireless. The SV9100's resources and features can be transparently shared between branches or remote locations by utilising its networking function – lowering the total cost of ownership. Any SMB can benefit from the advanced inbuilt applications that are supported by the SV9100.
SV9000 Series ACD provides automatic call distribution for your customer contact needs.
SV9000 Series InMail provides comprehensive voicemail. These applications can be embedded into the SV9100, enhancing customer service and improving employee productivity for businesses with five or five hundred employees.
Diverse Features and Applications
The SV9100 streamlines communication for the entire organisation with its diverse suite of features and applications. It enables individuals, departments and locations to work more efficiently by ensuring seamless internal and external communications.
A wide range of tools to enhance mobility, such as cordless and wireless handsets and the SV9000 Series Desktop Suite are supported.
Components of the Desktop Suite include:
PC Attendant
Significantly improves call management by enabling users to place a complete attendant console on a PC.
PC Assistant
Gives users the ability to manage and operate desktop phones from their PCs.
Softphones
Provides convenient, cost-effective mobility.
Windows®-based PC Pro provides centralised online HTML-based programming access. With this intuitive browser software and its easy-to-follow wizards, programming is simplified and the time needed to complete it is significantly reduced.
The SV9100 provides converged communications – data, multimedia and voice – over one network. There is no need to run two sets of cables for voice and data; one cable can do it all. Additionally, up to sixteen sites can be seamlessly linked together to share resources and features. The SV9100 can link to other NEC telephony devices such as the SV9300 and the NEAX® platforms.
Whether you are a small or medium-sized business, NEC's SV9100 Communications Server provides the scalability and flexibility to meet all of your communication needs.
UNIVERGE360 is NEC's approach to unifying business communications. It places people at the centre of communications and delivers on an organisation's needs by uniting infrastructure, communications and business.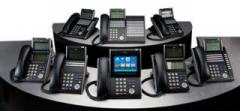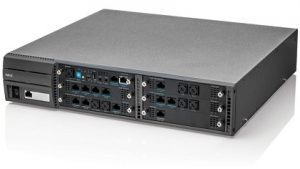 Capacities
PSTN, ISDN or IP Lines: Up to 200
Extensions : (digital, analogue or IP): Up to 512
Door phones: Up to two door phones and two gate releases.
Auto Attendant: Up to 16 ports
Voicemail: Up to 896 mailboxes.